Summer Smash
June 19th-20th | North Dallas Fields
We are super excited to bring our very first Summer Smash to the Dallas area!
Grab your friends and Join above to learn more, get access to early registration, and a registration discount when we officially open! (No Payment Required)
Event Info
EVENT PRICING
Player List
INTRODUCING THE MSM SUMMER SMASH!
We are super excited to bring our very first Summer Smash to the Dallas area! We are going to take all the fun we have in the Fall and apply it to a tournament in the Summer with it's own unique twist!
If you are familiar with the MSM Fall Tournament here are a few highlights on how the Summer Smash will be different from the Fall (Check out the General FAQs if MSM is new to you):
- Rising 6th Graders! 4 grades - Rising 6,7,8,9th.
- 'School Pure' teams only, no combo teams (keep things simple)
- MSM Fall rosters are not given priority.
- Teams built 100% by registration/timestamp
- Fall still the 'Championship'
-Midweek Tournament - Will not interfere with current team
---
BASEBALL TOURNAMENT
3 game tourney (2 pool play into a single elimination bracket). Please check out general FAQs and specific Summer Smash FAQs for details on this unique tournament.
WHEN: June 19 and 20
WHERE: Fields Across North Dallas Suburbs (TBD)
This tournament is played midweek with games during the day. After lot's of consideration and with MSM's unique team format we decided mid week games would probably get the most participation. No interference with existing teams and tournaments.
PACKAGE PICKUP
Coaches will be picking up team gear so they can disperse it at a practice, school, or games. Player items are individually wrapped and ready to go. Similar to the Fall. Coaches and Parents will be emailed all the details.
WHEN: June(TBD)
WHERE: (TBD)
HIGHLIGHTED CHARITY - $440 RAISED SO FAR!
Frisco Fastpacs' mission is simple. They want to ensure that no child in Frisco has to endure hunger when school is not in session. Caring for kids, one pack at a time. Every week throughout the school year, Frisco Fastpacs deliver individual pre-packed bags to FISD schools that include enough food for 7 meals for each qualifying child for them to eat over the weekend at home. They can only accomplish this mission with our help and the help of others. Along with donations, Frisco Fastpacs is always looking for volunteers who have a servant's heart and who want to impact and make a difference in the community.
If you are interested in getting involved at a deeper level, please visit the "How to Help" page.
Parents Love MSM

Kathy J. MSM Parent
This weekend wasn't about winning or losing....It was about playing MIDDLE SCHOOL BASEBALL!!!! It brought boys together that have never played together but showed what a passion for baseball can do. Thank you!!!!
Players Love MSM
I have played in nearly 1000 games now, all over America and I still think MSM was probably the most fun I have ever had playing baseball. Playing with the kids I grew up with was amazing. Even in high school we still talk about how fun (and crazy) our games were!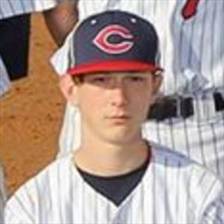 Jaxon H MSM Alumn
What is Middle School Matchup?

MSM is a unique weekend tournament for middle school baseball players in areas that do not have formal middle school teams. At MSM we align players by middle school, regardless of skill level, and give them the special chance to take a short break from their current team and play ball with the kids they have grown up with! Smiles and high-fives are guaranteed.