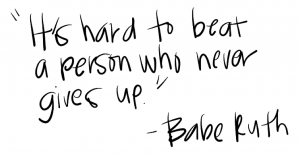 We are working hard here behind the scenes to make this years tournament as big a success as last year!  We have some exciting things and important information to share with you.
Dates –
The tentative dates for Middle School Match Up 2013 are November 8th – 10th.  We are working hard to secure fields in Frisco.
This year we are adding a new kick off event that will probably be held November 3rd.  During this event we will have a check in time where teams check in and receive jerseys. We will hold the home run derby during this event.  It's going to be a fun kick off party with a DJ, possible vendors, and more!
Late September we will open the official paid registration.
Who's coming list –
While this list may not seem important to you right now since it isn't the official registration, please sign up.  We use this list to gage how many players we have and how much marketing we need to do to each school to make sure we have a team for every grade.  This list also helps us in getting accurate numbers so we can get better quotes for shirts, etc, which saves you money!
Also, based on our interest list for this year we can already tell that we are going to have almost all pure school teams.  It looks like we won't be mixing any schools by high school like we did last year.  If you want a team for your school grade please share the event!  The only schools that are a little behind and might not make currently are Hunt, Scoggins, and Maus.  There is still plenty of time though!  http://www.middleschoolmatchup.com/2013-whos-coming-sign-up/
Freshmen that played last year–
We realize that we are sending this info to freshmen who played in the tournament as 8th graders last year.  We won't keep you on the list for much longer but we did want to let you know that if you would like to volunteer to help out this year we will be signing credit that will go towards your volunteer hours needed to graduate!  We will have several opportunities available like helping with the homerun derby, fun stuff!
Early registration –
As a special thank you to all the players that played last year we are going to offer you early registration a day early.  We will send a special link and code to all of last years players.
Facebook–
We really try not to send to many emails.  We put all new information, updates, fun player interviews and more on our facebook!  Please like it to stay up to date with the absolute latest scoop! https://www.facebook.com/MiddleSchoolMatchUp
Coaches–
The sign up link to coach will be live very soon!  We will send an email to everyone that coached last year and that has shown interest coaching this year.  Thank you!!!
Thank you so much for making this one of the coolest events ever! We are so excited!
Daniel and Carrie Himel