No Middle School Baseball Team?
Guess what? We have fixed that! Play with for your school against your crosstown rivals in one of our super popular tournaments. At MSM we build teams by middle school, put your school name across your chest, and give the players an opportunity to play as a team in a two day tourney...what happens next is magical!

Smiles, high fives, and the best weekend of Baseball out there. It's what #happybaseball is all about.
Parents Love MSM

Kathy J. MSM Parent
This weekend wasn't about winning or losing....It was about playing MIDDLE SCHOOL BASEBALL!!!! It brought boys together that have never played together but showed what a passion for baseball can do. Thank you!!!!
Players Love MSM
I have played in nearly 1000 games now, all over America and I still think MSM was probably the most fun I have ever had playing baseball. Playing with the kids I grew up with was amazing. Even in high school we still talk about how fun (and crazy) our games were!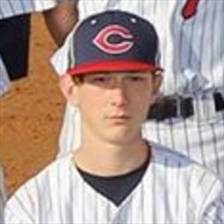 Jaxon H MSM Alumn
What is Middle School Matchup?

MSM is a unique weekend tournament for middle school baseball players in areas that do not have formal middle school teams. At MSM we align players by middle school, regardless of skill level, and give them the special chance to take a short break from their current team and play ball with the kids they have grown up with! Smiles and high-fives are guaranteed.