MSM Austin
Coming Spring 2020
Have a blast and play with your pals from Middle School in the biggest and most fun baseball tournament in Texas! Middle School Matchup is like no other event and always fills up fast. Grab your friends and sign up below to learn more, get access to early registration, and discounts!
NOW FORMING MIDDLE SCHOOL BASEBALL TEAMS
Here is a list of schools forming teams now!
---
Austin ISD- St. Gabriel's
Austin ISD-Dailey
Austin ISD-Fulmore
Austin ISD-Gorzycki
Austin ISD-Kealing MS
Austin ISD-Lamar
Austin ISD-Murchison
Austin ISD-O.Henry
Austin ISD-Small
Austin ISD-Stiles
Austin ISD-West Ridge
Austin ISD-Westview MS
Cedar Park ISD-Henry
Del Valle-Del Valle MS
Dripping Springs ISD-Dripping Springs
Dripping Springs ISD-Sycamore Springs
Georgetown ISD-Forbes
Hays Consolidated ISD-Dahlstrom
Henry County School District-Union Grove
Hutto ISD-Farley
Hutto ISD-Hutto
Jarrell ISD-Jarrell MS
Lake Travis ISD-Lake Travis
Leander ISD-Canyon Ridge
Leander ISD-Cedar Park
Leander ISD-Four Points
Leander ISD-Henry
Leander ISD-Leander
Leander ISD-Running Brushy
Leander ISD-Stiles
Leander ISD-Wiley
Liberty Hill ISD-Liberty Hill Jr. High
Manor ISD-Manor MS
Pflugerville ISD-Cele
Pflugerville ISD-Dessau
Pflugerville ISD-Kelly Lane
Pflugerville ISD-Park Crest
Pflugerville ISD-Pflugerville
Pflugerville ISD-Westview
Round Rock ISD-C. D. Fulkes
Round Rock ISD-Canyon Vista
Round Rock ISD-Cedar Valley
Round Rock ISD-Chisholm Trail
Round Rock ISD-Deerpark
Round Rock ISD-Grisham
Round Rock ISD-Hernandez
Round Rock ISD-Hopewell
Round Rock ISD-Pearson Ranch
Round Rock ISD-Ridgeview
Round Rock ISD-Walsh
Thorndale ISD-Thorndale MS
Don't see your school? No problem... Pre-register (Free) to get your school started so you don't miss out on the fun!
Parents Love MSM

Kathy J. MSM Parent
This weekend wasn't about winning or losing....It was about playing MIDDLE SCHOOL BASEBALL!!!! It brought boys together that have never played together but showed what a passion for baseball can do. Thank you!!!!
Players Love MSM
I have played in nearly 1000 games now, all over America and I still think MSM was probably the most fun I have ever had playing baseball. Playing with the kids I grew up with was amazing. Even in high school we still talk about how fun (and crazy) our games were!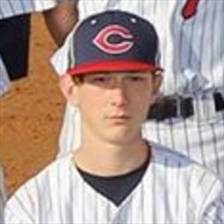 Jaxon H MSM Alumn
What is Middle School Matchup?

MSM is a unique weekend tournament for middle school baseball players in areas that do not have formal middle school teams. At MSM we align players by middle school, regardless of skill level, and give them the special chance to take a short break from their current team and play ball with the kids they have grown up with! Smiles and high-fives are guaranteed.