Dallas, TX
North Dallas Fields
Have a blast and play with your pals from Middle School in the biggest and most fun baseball tournament in Texas! Middle School Matchup is like no other event and always fills up fast. Grab your friends and sign up below to learn more, get access to early registration, and discounts!
Event Info

Event IMages

Players


PRICING
Middle School Matchup is Back!
We can't wait to see you guys for a weekend of #happybaseball. The goods below (and on other tabs) should give you everything you need to know about MSM. Grab your gear, friends from school, pick out your rivals and we will see you at check in!
-Quick: One Weekend Tourney - Will not interfere with current team
-Fun: Teams formed by what Grade and Middle School you attend. So you are playing with the pals you grew up with.
-Highly Rated: 100s of testimonials and 98% player return rate
-Awards: Championship rings and 'School Pure' champions get a custom painted and engraved trophy bat for school trophy case (you will go down in history!)
Location
Games will be played across North Dallas suburbs. In the past we have played in Frisco, Plano, and McKinney. As we grow we will stretch out from there.
Package PickUp
Coaches will be picking up team gear so they can disperse it at a practice, school, or games. Player items are individually wrapped and ready to go.

Where: ​Dallas
When: ​2019
See coach email for details
Baseball Tournament
Lets Play ball! Time to have a blast!
Where:
Fields across North Dallas
Parents Love MSM

Kathy J. MSM Parent
This weekend wasn't about winning or losing....It was about playing MIDDLE SCHOOL BASEBALL!!!! It brought boys together that have never played together but showed what a passion for baseball can do. Thank you!!!!
Players Love MSM
I have played in nearly 1000 games now, all over America and I still think MSM was probably the most fun I have ever had playing baseball. Playing with the kids I grew up with was amazing. Even in high school we still talk about how fun (and crazy) our games were!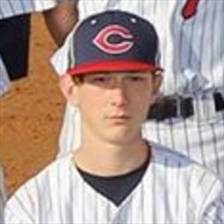 Jaxon H MSM Alumn
What is Middle School Matchup?

MSM is a unique weekend tournament for middle school baseball players in areas that do not have formal middle school teams. At MSM we align players by middle school, regardless of skill level, and give them the special chance to take a short break from their current team and play ball with the kids they have grown up with! Smiles and high-fives are guaranteed.