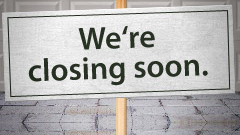 Frisco Registration Close Tomorrow Night
The lists were updated this afternoon and we still have a ways to go so please get those registrations in! This is shaping up to be a great year but there are still a few schools that just need one or two players.
Division Two (North Texas Division) is growing!
6th grade is going to make for sure but now we have a big push for 7th and 8th grade as well. For this division we are still going to take 'interest' forms over the weekend but 6th grade can go ahead and register now. If something happens we will always give you a refund. No worries. This is going to be really exciting.
First Annual Catcher Gear Time Trail Coming Soon!
There are a lot of catchers on these teams! To celebrate that we have a special video contest coming up for a chance to win some MSM gear. Stay tuned for updates